On-Location & Green-Screen Production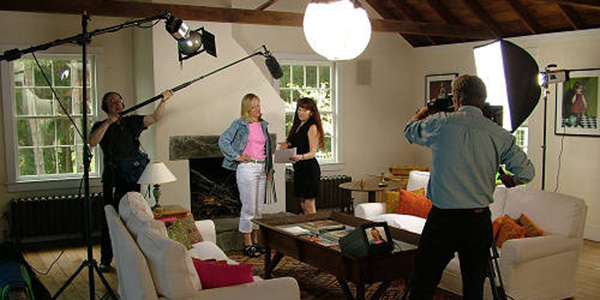 Before we really talk about the actual process of shooting, you would greatly benefit from reading our FAQ's page that has some very in-depth questions and answers about pre-production...pay particular attention to the section on whether or not you need a script.
Have you finished that? Good...So, after we have either a fairly detailed outline or a fully written script, it's time to schedule the shoot. Depending on how many people need to be on-location, we can shoot on the day you call, or it might take weeks or months to get every last person scheduled. We've never actually had it take months, but if we're talking about a 100-person crew with producers, directors, actors, grips, gaffers, audio engineers, camera-men, cable-pullers, makeup artists, and, most importantly, craft services, it could conceivably take that long.
Action Video will show up at the location with all equipment and personel needed to complete the shoot. Most of our productions only requre a one-man crew, with camera, tripod, lights, microphones, cables, and other miscellaneous gear. This has all been determined beforehand in our consultation with you about the scope of your project. You'll most likely be providing some of the personel as well (actors, script supervisors, etc), although Action Video can take care of all of this if you'd like to go with hired professionals.
We'll shoot absolutely everything we need, based on the outline/script. We generally shoot much more footage than needed. This not only gives us more options in the final edit, but it also has the added benefit of having "leftover" footage that could be used for a second, or possibly even third video.
Sometimes, the best option for your particular project might not be to shoot on location. Action Video has a green-screen studio, complete with teleprompter. In this scenario, during the edit, we replace the green background behind the subject with absolutely anything you can think of...remember the movie Wayne's World? "Hi, I'm in ... Delaware." Check out our portfolio page for some examples of this type of production.
The bottom line for production...
Action Video can produce your project on just about any budget, whether it calls for a single camera with no frills or a full scale shoot with a 100-person crew. Stephen King, our Owner/Producer/Sr. Editor, has over 20 years of full-time experience in the industry, so you can trust that your project will be handled professionally, efficiently, and creatively. Our clients include numerous Fortune 500 companies and government agencies. But just because we work with some of the wealthiest companies in the nation, that doesn't mean we're out of your price range.  We produce videos for local dance companies, kindergarten classes, elementary school drama classes, high school graduations, football teams, and churches.  We'll even produce your Uncle Bob's 50th wedding anniversary video. And don't forget about sports highlight reels that will help your child get a college scholarship.  As Tim Straus, a scout for the Rome Braves said of his son's baseball highlight tape, "The highlight tape you produced was the deciding factor in the full scholarship Kenny got for college.  That $200 I spent with you saved me from having to spend $80,000 in tuition." 
Remember…it's all a lot less expensive than you might imagine.  As Warren Morgan said of a nationally distributed piece we produced for him, "I showed that $500 video you produced to an ad agency I used to work with.  They thought I paid $75,000 to have it produced.  You truly are THE KING!!!"
Editing / Post-Production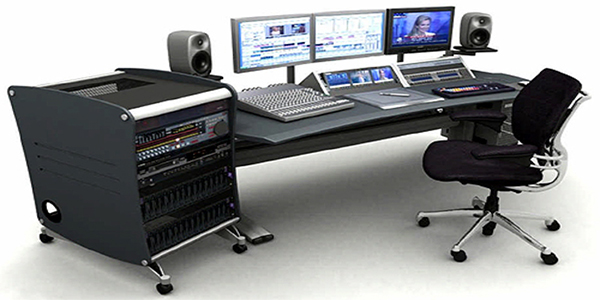 Action Video custom-builds every one of our editing systems. The advantage here is that we use only the absolutely highest-quality parts, but because we're doing it ourselves, the system is much less expensive... and we pass these savings on to you. As an example: the hardware cost of our last editing system was only $1900. A comparable system from Dell was going to be $6,000. A if we wanted to go with a Mac, it would have been about $12,000. This is just one of the ways that Action Video does everything possible to reduce our operating costs to save you money.

Now, what exactly is editing? Simply, "video editing is the process of manipulating and rearranging video shots to create a new work." It sounds simple enough, but there really is an art to it. Believe it or not, shifting something by no more than 1/30th of a second can produce unimaginable results. With Action Video's 25+ years of experience, we instinctively know how to bring this art to its full potential for whatever project you might have.
We can either use the footage that you've hired us to shoot for you, or we can use footage you shot yourself. No matter what format you have, we have some way of working with it.
If you need to add a voice over to your video, you're in luck.  We have a professional sound booth installed so that we can record either you, someone you know, or hire a professional voice talent to narrate your video.
We can add in all manner of graphics to your project. A very common thing to do for sports highlights reels is to highlight the particular player, either with an arrow, circle, or other type of graphic so that the college coach knows exactly who to watch.

Once your video is complete, we can deliver it on a variety of tape formats , we can do a simple burn to DVD and/or BluRay, or we can go one step further and professionally author a DVD and/or BluRay for you, complete with custom designed motion menus and chapter points. Additionally, (and this is becoming the most common final form) we can output a web-based format for insertion onto your web site, or useable to upload to YouTube, Vimeo, Facebook, etc.
Motion Graphic Design
The definition of graphic design is ambiguous at best. In general, people have an idea of what graphic design looks like, but people have different ideas about when exactly it becomes distinct from fine art, photography, illustration, or some other form of digital art. Some formal definitions are flawed because they are too specific. Other definitions suffer from being overly vague. Defining graphic design is problematic, but it is not as difficult to define as the branch of graphic design commonly referred to as "Motion Graphics." There are competing ideas about what motion graphics means. For the purpose of clarity, I'll define motion graphics as designed, non-narrative, non-figurative based visuals that change over time. A misleadingly simple explanation of motion graphics would be to say that it is graphic design in motion. Under that broad description, a rotating restaurant sign could be classified as motion graphics, which would be incorrect. However, a stationary sign which presents sequential images of designs that change over time would be an example of motion graphics. The distinction of non-narrative, non-figurative based visuals is to separate motion graphics from the larger general definition of animation or film. Motion graphics often incorporate video, film, animation, photography, illustration, and music.
Motion graphics are generally short pieces of time-based visual media which combine the languages of film and graphic design. This can be accomplished by incorporating a number of different elements such as 2D and 3D animation, video, film, typography, illustration, photography, and music. Common applications of motion graphics are title sequences, animated logos at the beginning or end of videos, lower-third graphics, graphics-page builds, etc.
So, why use Motion Graphics? Motion graphics have the ability to achieve an effect. The effect that every video is looking to achieve is to grab and hold the viewers attention. A simple line of text that just appears on the bottom of a video does nothing for the viewer. But if you take that same line of text, and animate some of the key words, the point gets driven into the viewer, because our eye is naturally drawn to motion. It makes the viewer sit up and take notice of the text. It draws them in.
But it's not limited to just text. Consider your company logo. Take that static image to the next level. A motion logo can be used in your lobby, as the introduction to your video, on the opening slide of your PowerPoint presentation, or even as the conclusion to leave a lasting impression.
Motion not only captures the imagination, it helps to deliver a message in a stylish, sophisticated manner to its audience.
Disc Duplications (CD/DVD/BluRay)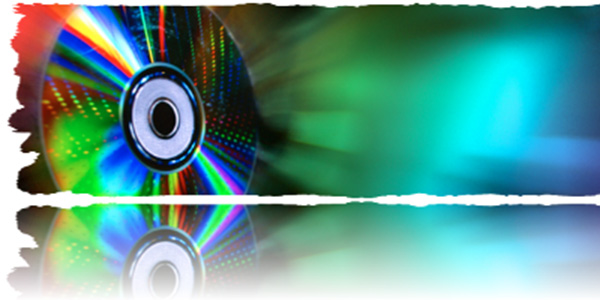 There is a difference between duplication and replication. Duplication is an affordable option for clients looking to make short-run discs (as few as one) with a quick turnaround time. A recordable disc (CD-R, DVD-R, or BD-R) is "burned" with your content directly onto our top-quality blank media. For disc quantities under 1,000, we recommend duplication. Action Video backs all of our duplicated discs with a 100% satisfaction guarantee.
Replication is a much more involved process, and includes the creation of a glass master from the client's original master, a nickel stamper created from that glass master, and the injection molding of clear, optical-grade polycarbonate substrates (clear discs) from the nickel stamper. The process also involves the metallizing and lacquering of those polycarbonate substrates to produce a perfect copy - an exact replication of your disc. Replication is most cost-effective for quantities over 1,000 units.
No job is too small or too large: we have the ability to handle any of your duplication or replication needs. For duplication, we can burn, print, and package up to 1,000 units per day. So, if you happen to catch us at the right time, we can have your project done the same day or the next day. For replication, the turnaround time is closer to two weeks, but results in a product that would be used in a retail environment. Action Video has in-house duplication equipment (thus why we have such quick turn-around times), but our replication facility is located out of state (which is why the turnaround time for replication can be so much longer).
We also offer countless packaging options for your project. It can be just simple black text printed directly on the disc (no paper labels) with a paper sleeve; or you can opt for a more "retail-ready" look that would include 5-color offset printed label, case, inserts, overwrap, UPC barcodes, etc. We can either use your designs for the artwork, or we can create them from scratch for you.
Video / Audio Transfers

Now is the time to get all those home videos out of the closet and preserve them on DVD. Magnetic tape formats (such as VHS & 8mm) have a shelf life of only seven years before you start to see signal degradation, depending upon their storage conditions. Converting these tapes to DVD, which has a shelf life of 100 years, will insure that they are still around for generations to come. Whether you have one video, or an entire library, we'll transfer your tapes with the greatest care.  If your tapes are already beginning to degrade, we have special methods of transferring that can help stabilize the footage and give us greater control over color, tint, and brightness. The best part is that this extra processing can be done free of charge.  All format tapes can be converted to DVD:  BetaMAX, ¾" U-Matic, VHS, Super VHS, VHS-C, 8mm, Hi8, Digital8, miniDV, BetaSP, DVCam …you name it, we can do it.
Do you have a special type of transfer you need done, such as sending your video over-seas? Did you know that most countries use a different video standard than the United States? We can load your video to the computer and generate a DVD in the PAL format (this is the video system used by the majority of the world).
Do you remember that old Sony format that was out before VHS, but never really took off and was called BetaMAX? You guessed it…we can transfer that one too.
Do you have old record albums, audio cassette tapes, or reel-to-reel audio tapes lying around or that you found in your parents' or grandparents' attic? We'll convert them all into audio CD or MP3 for you. This is actually a more involved process than a transfer of video to DVD, believe it or not. The first step is to load the audio onto the computer. Second, we'll run some filters on the file to clean up the clicks, pops, background noise, and tape hiss. Of course, some people like those pops and crackles in old records, so we can leave those in if you choose. If the content is music, we'll divide it into tracks so that when you're listening to the CD, you can skip to the next song, just like a CD you bought in the store.
If you have a need for something you don't see listed here, chances are we do that too. After being in the business for over 25 years, we've amassed quite a large collection of different players and recorders to help our clients get their video on the format that's most appropriate for their needs.
Photo Montage Videos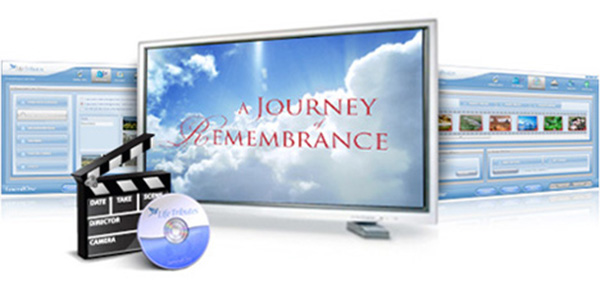 Are you trying to think of a unique, personalized gift for your loved one?  Perhaps it's a gift for a wedding, birthday, reunion, graduation, retirement party, anniversary, bar or bat mitzvah, or Christmas? A photo montage package is a unique gift and a family treasure. These are also excellent for memorial services. Your photo montage can be comprised of any combination of photographs, slides, video clips, film segments, music, and titles. If you would like, we can even schedule a voice over session and have you, a family member, a friend, or even a professional voice talent narrate your Photo Montage.
We start by generating a high quality scan of your pictures. We then use Adobe Photoshop to crop your pictures to the main subject of the picture and adjust the brightness, contrast, and color balance of the picture until it looks perfect. If there are any blemishes, scratches, or dust on the picture, we will do our best to clean those up too.  We've produced well over 5,000 photo montages and all our clients give them rave reviews.  When the client previews the final product, we always make sure to have a box of tissues nearby for when the tears start to flow.

All Photo Montages are edited on our editing system to ensure a professional, top of the line production. A lot of companies will generate your video using Microsoft PowerPoint. While this is a good program for what it was designed for, it's not the ideal software to produce a video photo montage for DVD.
Action Video treats your photos as if they were our own. You will receive your pictures back in the exact same condition that we received them. If you're interested, for a nominal cost, we can also give you a copy of the high-quality, retouched photos, that often look even better than the originals.
Home Movie Film Transfers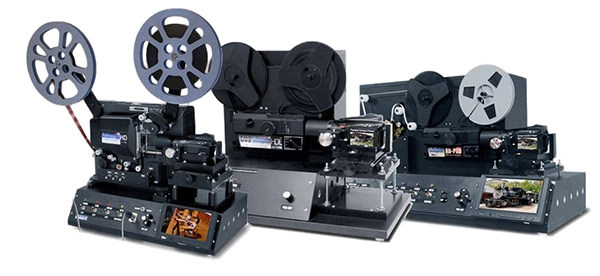 Have you been digging around in your parents' or grandparents' attic and found their old 8mm, Super8 or 16mm film? Look no further! We have someone on staff whose sole responsibility is to transfer your old home movies to DVD. We can even add titles, music, or narration to your home movies. We use a telecine transfer machine that uses a series of lenses and mirrors to project your film directly into a camera lens. None of that projecting it onto a sheet around here.  We digitally output the image from the lens directly into the computer. We know you don't want to sit there watching a completely black (underexposed) or completely white (overexposed) screen, so after all the film is loaded into our editing system, we go through and cut out all those sections. Your film stays completely intact and you receive it all back in the condition you gave it to us (and in better condition in some circumstances). Does your film have sound? No problem! We can transfer that too. As is the case most of the time, you probably have no idea in what order your reels should go.  That's not a problem.  We've transferred so much film over the years (probably enough to reach the moon and back) that just by looking at the reels we can get a pretty good estimate of their order.  If you or we don't get it exactly right, we can always come back after the transfer and edit everything into the proper sequence, remove those long shots looking out the car window at the trees going by, or remove that shot of the nasty relative who no one wants to mention anymore. Or we can come back and create personalized versions of the film that include just the footage of a single person. We recently did something very similar to one client...she received one DVD or the entire footage, one DVD of the footage of her daughter, and one DVD or the footage of her son. Once the editing has been completed (both with our initial transfer or after we've come back and edited), we author a DVD for you with chapter points at the beginning of each reel. This allows you to skip along from one reel to the next. For a little more polished DVD, we can add a title before each real and build custom DVD menus so you can select the reel you want to watch from a menu.