Our History
Action Video was founded in 1988 by Richard Stansell as One Take Video, Inc. At that time, we were nothing more than a video camera rental company. As time progressed, customers began to ask if we could make copies of the videos they shot. Then they started asking if we could edit their videos. Then they started asking if we could shoot their footage for them. It was really a snowball effect that has driven us from that humble camera rental company into the full-scale video production facility that is now a force to be reckoned with.
In 1998, we opened a second location in Alpharetta, GA. Stephen King moved to that location to head things up and get the location moving. That was a long and involved process, and after some success in those efforts, in 2001, it was deemed that Stephen's talents would be better served back in the flagship Marietta, GA location. The reasoning was that Stephen was just entirely too fast with his work (without ever sacrificing quality). And since the Alpharetta location was still getting off the ground, Stephen often found himself with very little work to do. So, Stephen moved back to Marietta, and Kevin Earle moved from Marietta to Alpharetta.
In 2003, we had to opportunity to buy out one of our competitors in Roswell, and we moved our Alpharetta location to Roswell, gaining the competitor's clients and equipment, and taking our Alpharetta clients and equipment with us. Kevin was a partial owner of this new venture, until health problems forced him to sell his stake in that location back to Richard around 2006.
In 2008, Stephen (who had been with the company since 1995) decided that it was time to make his lifelong goal of being a business-owner come true. In sixty days, Stephen was able to personally write the legally-binding buyout contract, secure funding, complete the purchase, and have a transition that was so seamless that most clients were unaware that the change in ownership had even taken place. As a matter of fact, almost 6 years later, some people are still unaware of the change in ownership. However, due to Stephen's dedication to his work, and ease with the clients, everyone has always remembered him...but maybe that has something to do with his name, too.
Action Video has completed projects for countless Fortune 500 and other large, corporate entities, including: Coca-Cola, Subaru, The Home Depot, IBM, Target, Lockheed Martin, FedEx, UPS, US Postal Service, The Boy Scouts of America, The IRS, The Centers for Disease Control and Prevention, The American Heart Association, Yellow Transportation, SAIA Freight, Cox Communications, WellStar Health Systems, Siemens, Russell Athletic, Pitney Bowes, Newell Rubbermaid, Meag Power, Hooters, Glock, Georgia Institute of Technology, Georgia Tech Research Institute, Georgia State University School of Law, Kodak Dental Systems & Carestream Dental, and the former ambassador from Saudi Arabia to the United States - Prince Bandar bin Sultan. Even with a list as distinguished as this, we will never turn away any work, even if it's as simple is a single CD duplication that only takes us less than a minute.
Our Staff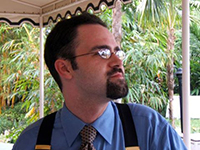 Stephen King
Owner, Producer, Senior Editor
Stephen started his training in video production at Osborne High School in Cobb County. His TV/Media instructor, Roy Franco, was instrumental in lighting the proverbial fire for Stephen's love of this creative field. Stephen now handles most day-to-day operations, and most production and editing work.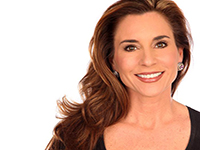 Heather McKinley
On-Screen and Voice Over Talent
Heather has worked for 11 Alive News, CBS 46, ABC's "The View", The American News Network, and Fox 5 Atlanta (among others). She is now Action Video's go-to person when the script calls for a female for either on-screen or voice over work. Heather's vast news experience makes her perfect when you need to get it done in only one take.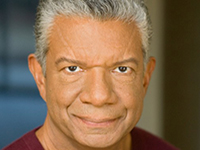 Joe Washington
On-Screen and Voice Over Talent
As a corporate spokesman, narrator, actor, nationally known TV host, presenter, and speaker over the last 20 years, Joe Washington has established his presence in everything from an Academy Award winning film to the Smithsonian. Joe is Action Video's go-to talent when the client needs a male for either their on-screen or voice over work.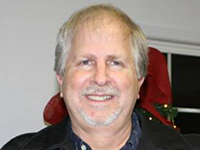 Richard Stansell
Cameraman
Richard is the former owner of Action Video. He and Stephen always worked well together, though. Because of this, Richard and Stephen have kept a strong working relationship over the years since the buyout, and they both help each other in their respective businesses when the need arises. Richard handles 2nd cameraman duties for shoots that require two cameras.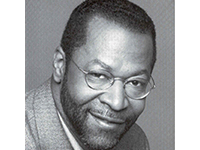 Mitch Faulkner
Voice Over Talent and Audio Producer
Mitch is arguably a master with tons of vocal options. His talents are heard by millions of people daily and his radio and television exposure is too extensive to note. He is heard on more than 100 radio stations daily and hosts his own weekly show in Atlanta where his ratings have soared. When full vocal and audio production is the need, Mitch is the answer.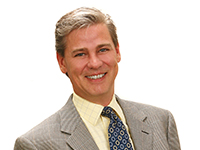 Martin Adlam
On-Screen and Voice Over Talent
Martin is Managing Director of GWI Rwanda, where he is responsible for new business development and client management. However, he has such a smooth, British accent and is so comfortable in front of a camera, he is a perfect choice for all voice and on-screen work. He has been the talent on many audiobooks and videos we have produced.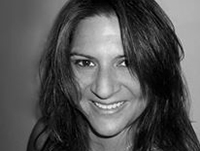 Stacy King
Associate Producer
Stacy, Stephen's wife, basically keeps Stephen sane when the stress of the job gets to him. She also handles a large portion of the creative side of the business, deciding on what graphical elements work well for a particular project, and how best to put them together. In addition, she handles a portion of our film transfer, disc duplication, and packaging business.