Action Video Has Moved From Suite 510 to Suite 310 (Same Location)

Welcome!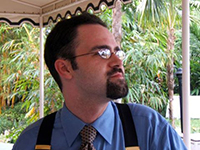 Stephen King - Owner
I've been in the video production industry for more than 20 years. During that time, I have developed countless skills and shortcuts that reduce the time needed to produce your video. What does that mean for you? I can do it far faster and for considerably less money than anyone else around. But my relentless pursuit of perfection means that quality is never sacrificed. So, that means you really can have all three:
Highest Quality Work
Completed In A Timely Manner
At The Lowest Price
All Your Video Needs
Testimonials
As a long time customer, I've found Action Video to be professional, efficient, and price competitive.  Whether you're doing professional videos or simply transferring old VHS stuff to DVD, Action Video can't be beat.
Phil Parker, CSP
- Certified Speaker
Over the Years of working with Stephen King and the Action Video Team, I have consistently found that, on location or in the studio, Action Video is there for me and my clients. They have the needed state-of-the-art high definition and post production equipment. But more than their full-service broadcast mind set is their ability to meet our price point and provide their full service, pre-production, location shooting, music, editing, post production, duplications,and ultimately the high quality of our client productions. They are a critical and leading one-stop production resource I will continue to utilize as I create new approaches for my clients for branding, awareness, and volume building initiatives.
Tracy Gray
- Gray & Associates